I've been spending a lot of time making bracelets. Lots and lots of bracelets. The same, stretchy bracelets. I've got so many of them. At first, creating these kinds of bracelets was extremely challenging for me. But then, I really got the hang of it and then it became fun. Now, it's just too easy to whip these guys out.
It reminds me of when I played the game SKYRIM. When I first started encountering dragons in the game, it was very difficult. I had limited resources, very little skill and I was apprehensive to try anything spunky. After a while, it got easier and easier. It then got to the point where I could kill a dragon with three strikes of my enchanted two-handed sword. I even started taking on two dragons at the same time. That's when it wasn't fun anymore. The challenge was no longer the there. And that's when I decided to end the game.
The beading game is absolutely not done. There is so much more for me to do. I've tried doing threading work with beads. What a chore! I'm sure after with some practice that I will be very good at it, just like I am with creating elastic bracelets. So I decided to take on a new medium: Wire Working.
The past month I have been doing a lot of wire work. At first, it seemed really difficult. But with some practice, I've really have gotten it down. And it shows – I have created some really beautiful pieces. I'm not going to lie – Wire Working is very tedious and you have to put your "perfections" aside. Like making beaded stretchy bracelets, you need to learn how to correct your mistakes. You figure out how to fix what you break. There is trial and error, and you always take away something from each project.
Wire working is something that I really enjoy very much. It's always rewarding to finish a beautiful piece of jewelry…something that I made from hand with tools and materials that I chosen myself. Wire pieces you can really open up. You can be very creative with designs that you make, with the way you place your beads…the possibilities are endless.
I've picked up some new virtues in wire working. Patience is key, as well as always looking out for the bigger picture. Of course, my analogy to SKYRIM really hits home. Practice and a little guts is key.
I've started to develop a new type of product in my wire working. Sort of a "new line" of jewelry that I am offering. I am offering necklaces that can be worn in different ways. They will include expanders and accessories, and you can add on other pieces if you wish to. Everyone loves to make the most of what they got, so why should jewelry be any exception?
Here is some fun that I have been having with my Wire Working:
And here are some of my listings that I am offering on ETSY: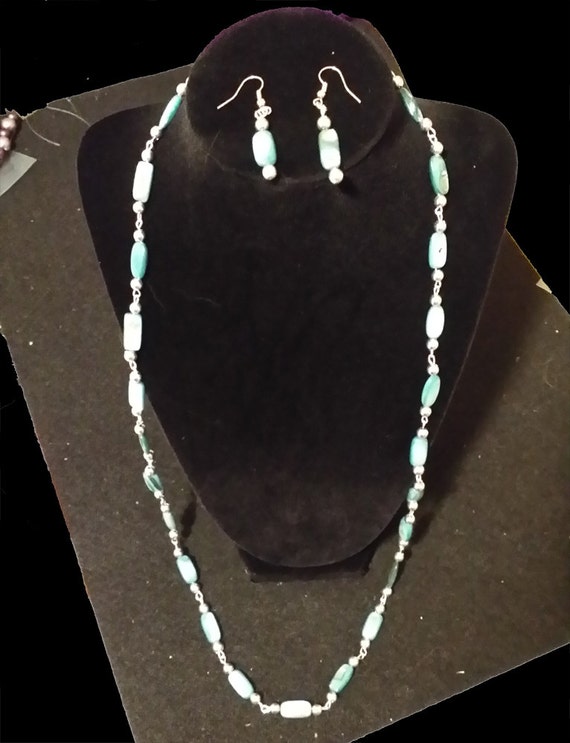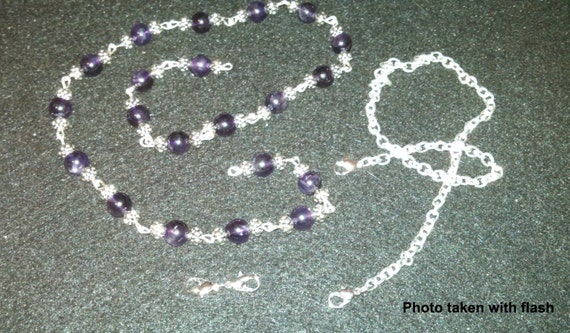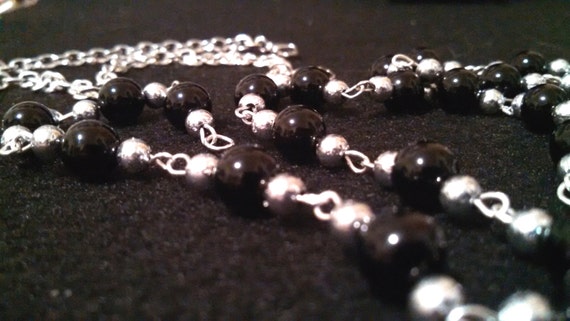 Enjoy and Happy Beading! 🙂