Happy Turkey Times Everyone!
The Buffalo area in New York got bombed recently with snow.  Funny…did you see my preparation post about a month ago???
We are supposed to be getting some heavy snow, so everything is in place.  I have enough food and turkey fixings (except my fresh herbs!) for Thursday.  I can forage plenty for the next month.  So I'm not worried.  The only thing I am worried about is driving in that horrid weather.
Anyways, a snow bound time makes for good bead smithing and jewelry works.  So I intend to use that time to do just that.  Let me tell you about a new online vendor that I have fallen in love with:
Gifts of Joy – http://www.giftsjoy.com
Goodness.  This place not only has a wonderful selection, offers great discounts and fabulous prices…but I am completely how quickly they ship your order.  I have been partial to Mountain Fire Gems, but Gifts of Joy is really giving MFG a run for their money.  If you are a jewelry maker and you don't know about these people – you need to check them out.
Here are some items that I have recently listed on ETSY.
Memory wire with quality glass beads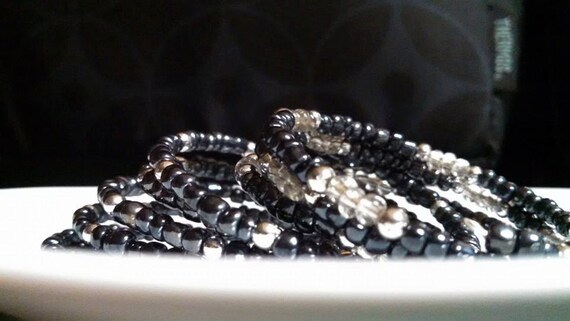 Stretch beaded bracelets – in Amethyst and Blue Sponge Quartz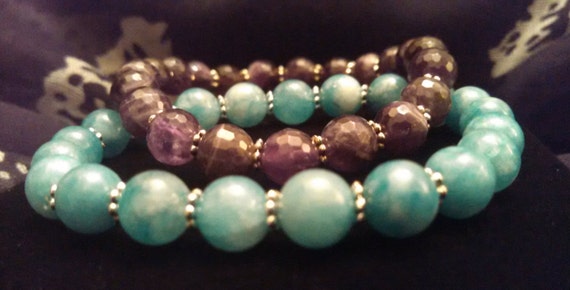 Aqua beaded and wired Statement Necklace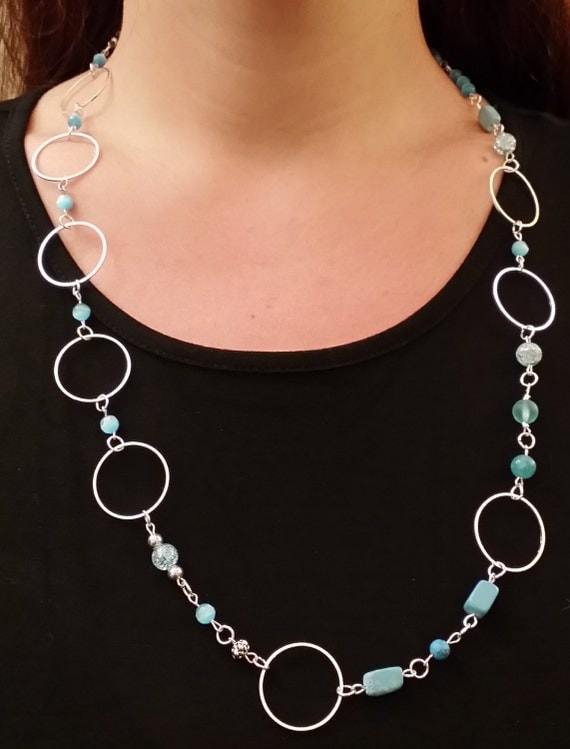 Aqua Shell Necklace/Bracelet/Earrings Set – This also comes in ORANGE and PURPLE.  See my site for more: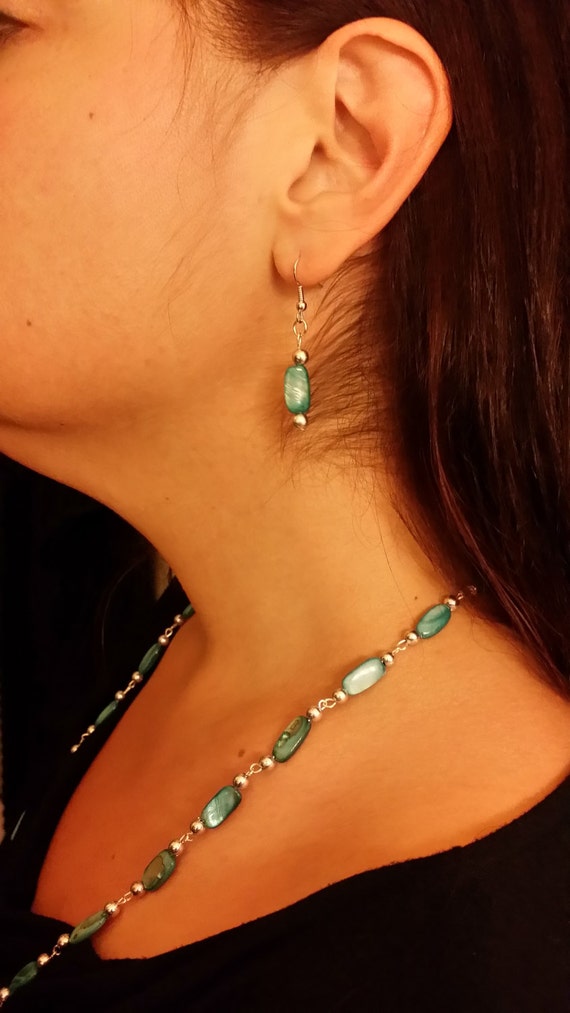 Lapis Lazuli with bronze Rondelle spacers.  Something I made for a friend.  Now it's on my regular line: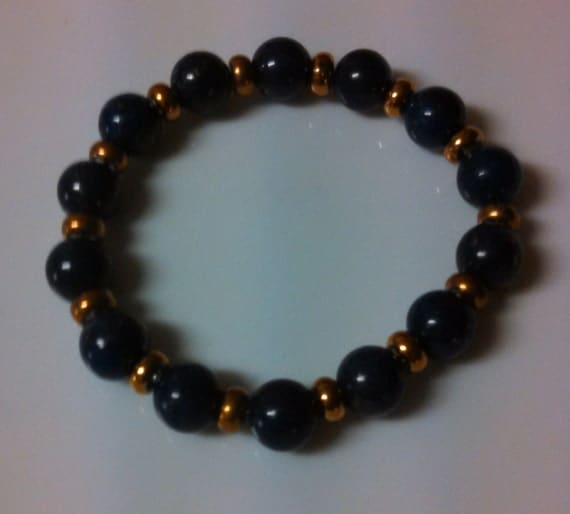 Christmas is coming people.  So here are some kickbacks:
Be safe during this Turkey Time!  ::C